IK122 Waterproof Dog Collar GPS Tracker
IK122 DOG GPS TRACKER
Dog tracking collars are used by all types of people: upland bird hunters, hunting dogs, shepherds, field trialers.
Dog tracking collars provide an effective way to ''track'' multiple dogs when you can't see your dog due to terrain, coverage or distance.
How they work: Global Positioning System.
Follow your hunting dog as they trail and track. See their location in real time,on your phone. All with unlimited range.
The hunting dog's gps tracker IK122 is equipped with the MTK2503D telecom chipset, with a positioning error of about 5-10 meters.
Equipped with 3.7V 4000mAh lithium polymer battery, simple and elegant design, PVC material,this hunting dog gps collar is strong and durable.
The hunting dog location system can switch Google satellite map, Baidu map and A map on the tracking platform.

Parameters:
| | |
| --- | --- |
| Device Dimension | 68*40*35mm |
| Device Weight | 116g |
| Telecom Chipset | Mediatek MT2503 |
| Network | GSM&GPRS |
| Frequency Band | GSM 850/900/1800/1900MHz |
| Location Chipset | Mediatek MT2503 |
| Location Way | LBS/AGPS/GPS/Glonass |
| Location accuracy | <10 meters |
| Tracking sensitivity | -162 dBm |
| Humidity | 5%--95% non-condensing |
| Internal Battery | 3.7V 4000mAh Li-Polymer battery |
| Standby Time | 20 days |
| Charging Way | Magnetic Charger |
| Sim Card | Nano SIM card |
| Collar Length* Width | 736mm * 26mm |
| Charging | Magnetic Charging |
Features of IK122 Hunting Dog's GPS Tracker:
1.Power On/Off
Power on: Press and hold the red power button for 3 seconds to turn on the device, and voice indicate''ready''
Shutdown: Press the power button 5 seconds continuously, the locator will shut down, and voice indicate''stop''
The power button is made of the silicone material, which is of good waterproof, and not easy to be shut down by mistake.
The charging place is designed on the front, and the four copper pillars for charging are gold-plated, and they won't get rust.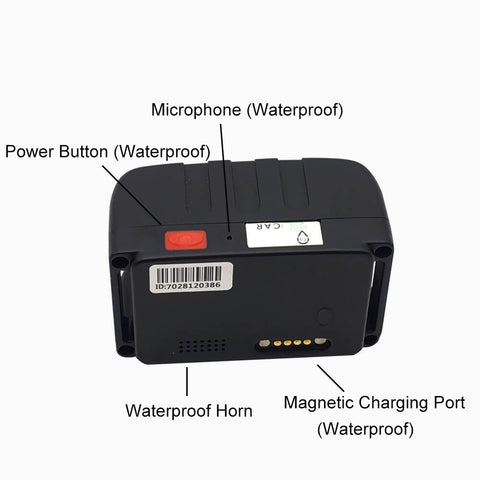 2. 4000mah Buit-in Battery for Longtime Standby
What matters for the hunters is the standby time of dog tracker.
They usually ask how long would the dog tracker work or standby?
The 4000 mAh high-energy lithium battery work for long time.And with AGPS it can position in new location within 10 seconds.
It can be used for up to a week for accurate positioning with one charge, and it can stand for 15 days in power saving mode!
Multiple working modes can be switched to meet your precise positioning while saving power and optimizing battery life.
In addition, the new magnet charging method is adopted, which directly adsorbs and charges on the shell, which is convenient and simple, and is fully waterproof. And charging adapter are professionally certified and come with EU certification.
How long will the IK122 work after fully charging?
Postioning per 5 seconds 24 hours
Postioning per 10 seconds 64 hours (Defaut)
Postioning per 1 minute 4 days
Postioning per 1 hour 15 days
Postioning per 24 hours 1 month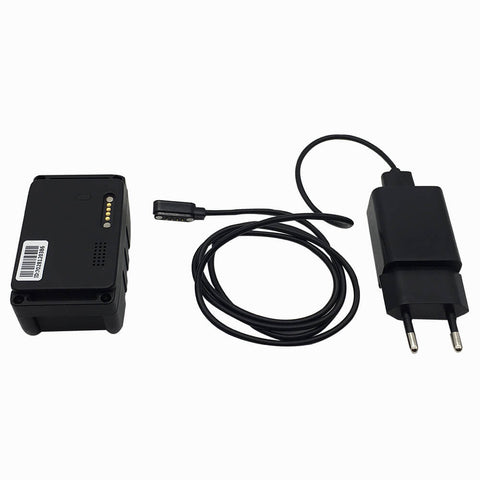 3.Waterproof
We all are very concerned about the waterproof of the dog tracker.
Waterproof is of great important when hunting in rainy, or snowy days.
our engineers has tested the waterproof of IK122 under 5 to 8 meters water, and it can work normally after being placed in water for 3 to 4 hours during the test.
But don't suggest user to do this test, because the device can't be well sealed after users insert sim card.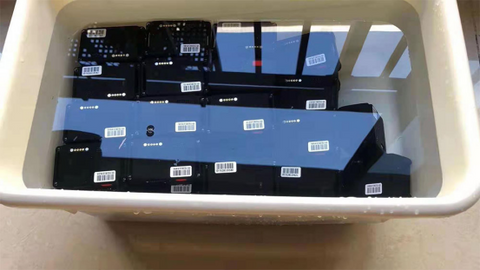 4.High Quality PVC material for Anti-Bite
When hunting, dogs may be playing with each other and biting the shell when fighting. In that case, the housing is easy detroyed.
To prevent the above situation, the IK122 hound locator uses imported PVC material, which is anti-bite material and will not be damaged even if it is cut by a knife.
The locator is designed with very beautiful shape and much comfortable for dogs to wear.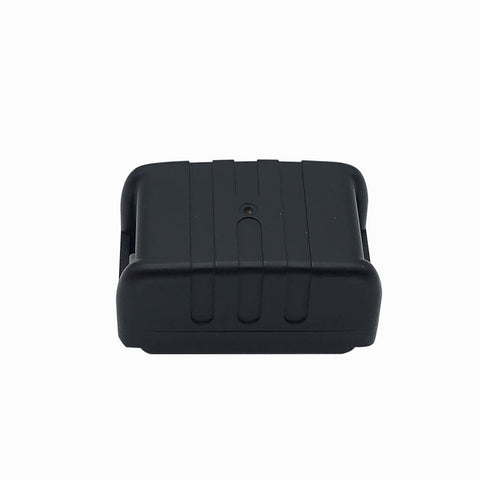 5.How to track when no signal?
Can the locator work without a signal?
If the dog is hunting with a locator and there is no signal when chasing in the forest, how do we find him?
IK122 hunting dog locator has a historical track function which could save three months of historical records.
Turn on the historical track function, you can clearly view the movement positioning of your dog, to help hunters fully replay the battle process at a glance.
When the locator is out of power, the historical track can help the owner find his dog.
The hound tracker come with 1000 positioning storage to store tracking location when there is no internet signal.
6.Voice Monitor
The IK122 tracker come with built-in speaker and microphone , so that we can hear the sounds around the dog, and can also give commands to the dog.
What could we do with this functions?
When your dog is far away, just send a command ''G1234'' or click ''instant positioning'' on phone application for eal time positioning.
Hunters can call the device to send commands to the dogs. Trainning hunting dog will run back to you when hear your orders.
Hunters often report that they can't see the dog even the distance only 15 meters and 20 meters distanc.
What should we do?
Call the tracking device number with your phone. Then it will be easily found once the dog begin barking after he hears your order.
Then what about the horn? will water run into device through the holes?
The IK122 dog tracker is made of special sealing and waterproof technology. Waterproof performance reaches IP68 level, deep waterproof.
7.Geo fence
Users can preset a safe range for the dog on icar tracking platform according to actual needs.
When the hound goes out of the set range, users will receive an alarm message. Application and platform will alarm automatically and promptly.
The user-friendly electronic safety fence setting ensures that the hunting dog stays away from the dangerous area and prevents the dog from being caught!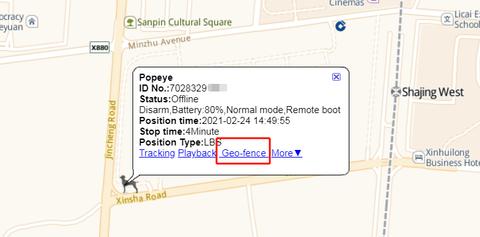 8.Free Tracking Platform& Application
Icar provides users with a free tracking platform and application. The new version of Google Maps + Baidu Maps + Sky Map can be switched at any time.
The location of the hound on application makes it easy and convenient to help you find your dog.
Package Contents:
1pc*ICAR GPS Tracker IK122 (4000mah)
1pc* Magnetic USB cable
1pc* User manual
1pc* Dog Belt (Color Randomly)
1pc* Screw pen
2pc* Replacement screws
1pc* gift box